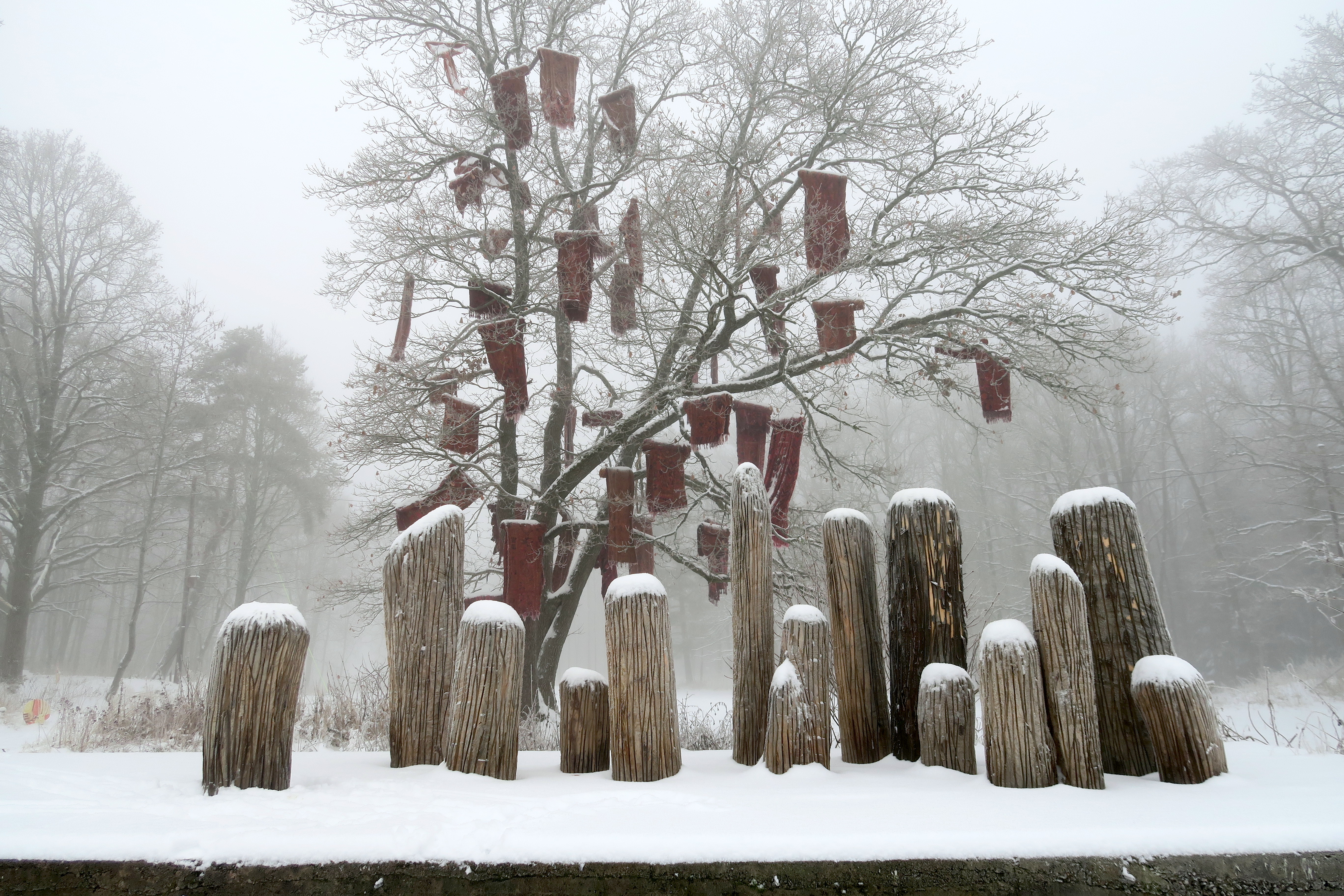 Reisen / The Journey
Installation and book
The installation consists of 13 wood sculptures placed on the ground in front of an oak tree with 56 Mesopotamian kelims hanging from it. The installation is part of Wildlife, a sculpture park in Nesoddparken, Akershus. The installation will be in the park from June 2017 to August 2020, and parts of it will remain until 2021.
All photos by Christina Leithe H.
The book Reisen is the result of collaboration between the artist Gunvor Nervold Antonsen and the author Hans Petter Blad. It consists of poems, drawings, sketches and photographs, all of which relate to the installation. H//O//F Publishing, 2017.