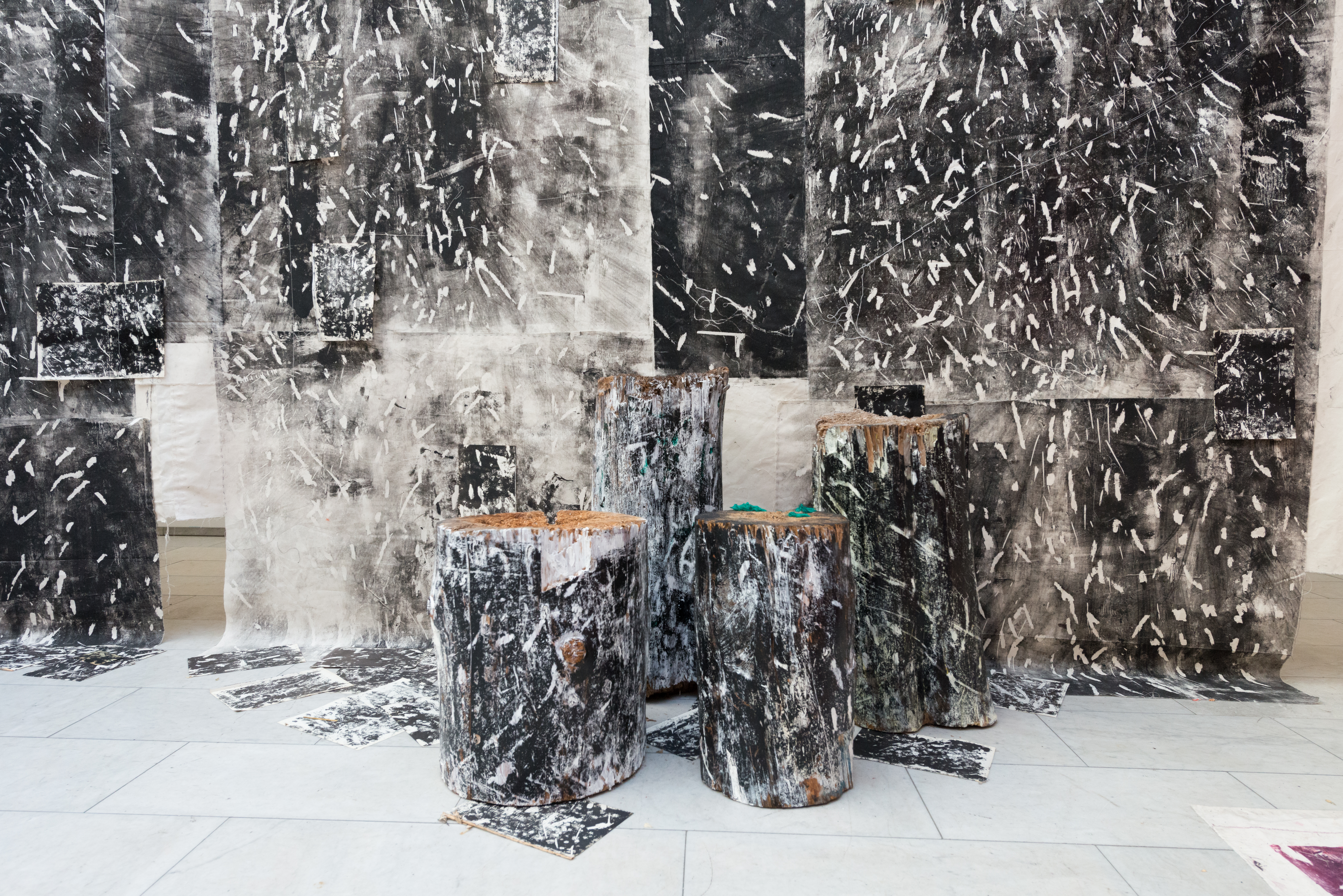 Exhibition and publication.
Installation, size variable.
Sculptures of wood and grain, wood print on fabric, oil on paper and wood, fabric montages, collages, and sound (collaboration with John Rowley, UK).
The exhibition also shows 10 paintings of Jan Erik Bang-Henriksen (1947-2012).
Publication with texts by Line Ulekleiv, Ann Jäderlund, Hans Petter Blad, Rolf Theil, Even Tråen, Maria Berg Reinertsen and Gunvor Nervold Antonsen. Photo by Heidi Nikolaisen. Design by Aslak Gurholt (Yokoland). H//O//F Publishing 2018.